Roof Types in Naples
Find the Perfect Roof Material for Your Building in Fort Myers, Cape Coral, & Surrounding Areas
Your roof is more than just a protective barrier over your head - it's an investment that contributes to your property's aesthetic appeal, energy efficiency, and structural integrity. Given its crucial role, selecting a roof made of durable materials and designed to weather the elements is essential. At Due East Construction & Roofing, we understand this and are committed to providing top-notch roof installation and repair services to ensure your roofing system stands the test of time.
We have a team of licensed and experienced professionals who specialize in working with a variety of roof types. Whether you're considering shingle, metal, tile, composite, or flat roofing, you can trust our team to deliver a seamless installation using superior-quality materials. We are not just about installations; we also offer exceptional maintenance services designed to enhance the lifespan of your roofing system.
On this page, we will take you through the various roof types we have expertise in. We will discuss the pros and cons of each to help you make an informed choice that aligns with your needs, preferences, and budget.
Ready to discover the perfect roof for your building? Request a free estimate today by calling us at (239) 932-4226 or contact us online. We look forward to serving you.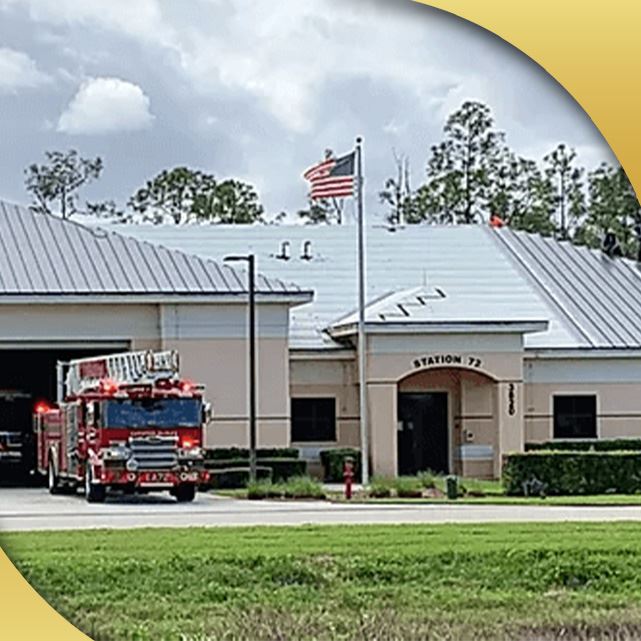 Hear From Our Happy Customers
Reviews & Testimonials
At Due East Construction & Roofing, your satisfaction is our priority! See for yourself what our customers have to say about working with us.
"Can't Be Happier"

Awesome team of workers.

- Tom P.

"Great Organizing Skills"

Due East Construction is a great company that has excellent work ethics, working efficiently with Insurance Companies.

- Elena S.

"Totally Recommend"

Very professional staff. We are very happy with the new roof.

- Shirly S.

"Fantastic Company!"

They gave me a great price on my roof.

- Emily A.

"Amazing Job"

Very professional, honest, and very hard-working.

- Lauren K.

"Amazing Company"

I am so happy with the finished product!

- Nathaniel B.

"The Quality of the Roof is the Best"

I recommend them 100%.

- Sandra D.

"Top-Quality Workmanship"

Charles and his crew are great people to have on your side for roofing and construction needs.

- Kathy R.

Contact Us Today
Send us a message or give us a call to see how we can help.
Metal Roofing
While initially used for commercial roofs, metal roofing has quickly become a popular choice among homeowners for its long list of advantages. Its lightweight properties make for quick and easy installation, and it's fire resistant, which adds an extra layer of safety. In terms of aesthetics, metal roofing offers a modern look and comes in a variety of colors to suit your property's exterior. However, metal roofs can be more expensive upfront than other materials and may be noisier during rainstorms.
Metal roofs are often more durable and long-lasting than other roofing materials, but when they need repair, it can be challenging to know where to start. A metal roof leak can cause a lot of damage in a short amount of time, so it's crucial to get the repairs done as quickly as possible.
Tile Roofing
Tile roofing offers an upscale, classic look that is especially popular in Southwestern and Mediterranean-style homes. Known for its extreme durability, a well-installed tile roof can last for several decades. It's also fire and insect resistant, and offers great insulation, which can help reduce energy costs. On the downside, tile is heavier than most other roofing materials, requiring additional structural support, and the cost of installation is higher due to its weight and difficulty to install.
Over time, tile roofing can become prone to cracking, leading to leaks and water damage. It's important to inspect your tile roof regularly for any potential issues.
Shingle Roofing
Shingle roofing is among the most common and affordable types of roofing. It offers flexibility in design with a wide array of colors and styles, making it suitable for virtually any architectural style. Shingle roofs are easy to install and repair, making them a cost-effective option. However, they tend to have a shorter lifespan than metal or tile roofing, and they are more susceptible to damage from high winds and severe weather conditions.
When you start noticing shingles peeling, cracked, or missing on your roof, it's essential to get the issue fixed as soon as possible. A damaged shingle roof can lead to costly leaks and water damage over time.
Flat Roofing
Flat roofing is a popular choice for commercial buildings due to its cost-effectiveness and ease of maintenance. It provides extra usable space for HVAC systems or a rooftop garden. Flat roofs are also easier and safer to walk on for maintenance purposes. However, they require more maintenance to prevent pooling water, and they may not be as aesthetically pleasing as other roof types.
Many things can damage flat roofs, like weather conditions and even the people walking on them. The problem with flat roofs is that they are more challenging to repair. If you try to do it yourself, you risk making a bigger problem for yourself in the future. This is where our flat roofing professionals come into play. We know how important your flat roof is for your home and business, so we will ensure that all repairs are done correctly and efficiently.
Composite Roofing
Composite roofing is made from a blend of materials, resulting in a highly customizable and durable roof. It is resistant to fire, wind, and other harsh weather conditions and is available in a variety of colors and styles. Composite roofs can mimic the look of more expensive materials like wood or slate, providing an upscale look without the high cost. However, composite roofing is pricier than some other materials, like asphalt shingles, and it may not last as long as tile or metal roofing.
Regardless of what roof type you choose, it's best to go with a licensed professional who can ensure it is installed correctly and repaired promptly if needed. At Due East Construction & Roofing, our roofers have the experience and expertise to ensure quality installation and maintenance of whatever roof type you decide on.
Request a free estimate today by calling us at (239) 932-4226 or contact us online. We look forward to helping you find the perfect roof for your property.