Gutter Services in Naples
Experienced Roofing Contractor in Fort Myers & Cape Coral
In the realm of home maintenance, gutters play an understated yet crucial role in preserving a home's structural integrity and overall curb appeal. Properly functioning gutters divert rainwater away from the house, preventing potential damage to the foundation, landscaping, and even the roof. For homeowners seeking comprehensive gutter services in Naples, Due East Construction & Roofing offers a suite of solutions to ensure their homes remain protected and aesthetically pleasing.
Call (239) 932-4226 or contact us online to secure your home with professional gutter solutions.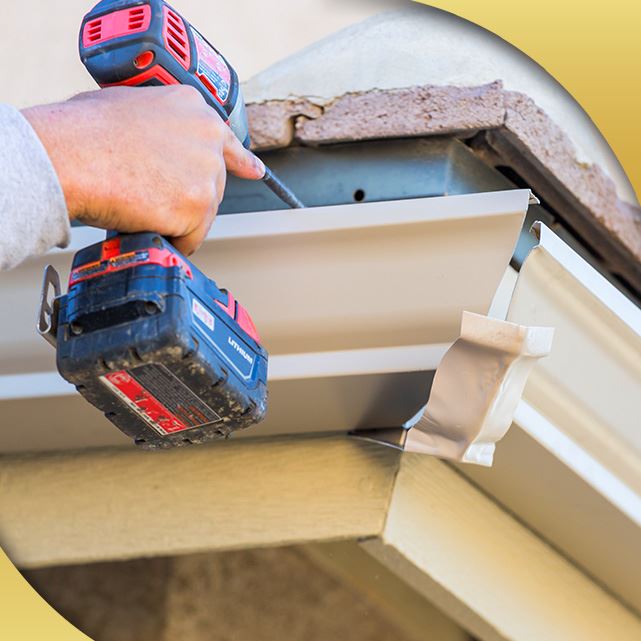 Hear From Our Happy Customers
Reviews & Testimonials
At Due East Construction & Roofing, your satisfaction is our priority! See for yourself what our customers have to say about working with us.
"Can't Be Happier"

Awesome team of workers.

- Tom P.

"Fantastic Company!"

They gave me a great price on my roof.

- Emily A.

"Totally Recommend"

Very professional staff. We are very happy with the new roof.

- Shirly S.

"Great Organizing Skills"

Due East Construction is a great company that has excellent work ethics, working efficiently with Insurance Companies.

- Elena S.

"The Quality of the Roof is the Best"

I recommend them 100%.

- Sandra D.

"Very Efficient"

We are very pleased with our new roof.

- Debbie P.

"Amazing Job"

Very professional, honest, and very hard-working.

- Lauren K.

"Top-Quality Workmanship"

Charles and his crew are great people to have on your side for roofing and construction needs.

- Kathy R.

Contact Us Today
Send us a message or give us a call to see how we can help.
Choosing the Right Gutter Material
Selecting the appropriate gutter material holds significant importance. It impacts how gutters perform, how they look, and how much effort is needed to maintain them. At Due East Construction & Roofing, we're all about helping homeowners make smart choices that fit their needs.
The most popular options for gutter systems include:
Aluminum gutters: These gutters provide a budget-friendly choice with various colors and styles to match a home's aesthetic. They also come with the added benefit of rust resistance, making them a durable option even in coastal areas. However, it's important to note that while sturdy, aluminum can be susceptible to dings from heavy impact, and the paint may require occasional touch-ups over time.
Copper gutters: Copper gutter systems bring a timeless style that boosts curb appeal and are known for their durability against the elements. As copper ages, it develops a unique patina that adds character to a home. Remember that choosing copper may involve a higher upfront cost and specialized installation skills. Additionally, the patina's appearance can vary based on the home's location.
Steel gutters: If durability is a top priority, steel gutters are built to withstand rough weather conditions. Coated with protective finishes, they can maintain their rust-free look, and with proper care, they can remain in good condition for an extended period. However, steel gutters are heavier and may require extra support during installation. They could be susceptible to rust without proper care, particularly in damp areas.
Ultimately, selecting your gutter material significantly influences your gutters' performance and visual appeal. This underscores the wisdom of collaborating with a seasoned professional who can expertly navigate you through this pivotal decision-making journey.
Contact our Naples gutter services experts at (239) 932-4226 to dive deeper into your gutter material options and get expert advice tailored to your home.