Cape Coral Roofing Services
Experienced Roofing Contractors in Fort Myers & Cape Coral
When seeking to protect a home, few elements are as crucial as a well-maintained roof. Whether you're a new homeowner or have been living in your residence for years, understanding the significance of roofing services and finding a reliable partner for your roofing needs is paramount. That's where Due East Construction & Roofing comes into play. With our expertise, experience, and commitment to quality, we have become a trusted name for roofing services in Cape Coral.
Depend on our experienced team for all your roofing needs, including:
Roof repairs
Roof installation and replacement
Roof leaks
Roof inspections
Roof maintenance
Commercial roofing
Gutter services
Don't wait for roofing issues to escalate. Contact us today at (239) 932-4226 or online to schedule a complimentary roof inspection and ensure your home's protection.
Offering 100% Free Quotes

We make it easy to get started with a free quote.

Affordable Financing Options

Financing options for however you'd like to pay.

Backed by a Warranty

Get peace of mind with our warranty-backed services.

Licensed & Insured

Our team is fully licensed, insured, and vetted.
Hear From Our Happy Customers
Reviews & Testimonials
At Due East Construction & Roofing, your satisfaction is our priority! See for yourself what our customers have to say about working with us.
"Totally Recommend"

Very professional staff. We are very happy with the new roof.

- Shirly S.

"Fantastic Company!"

They gave me a great price on my roof.

- Emily A.

"Top-Quality Workmanship"

Charles and his crew are great people to have on your side for roofing and construction needs.

- Kathy R.

"Great Organizing Skills"

Due East Construction is a great company that has excellent work ethics, working efficiently with Insurance Companies.

- Elena S.

"Can't Be Happier"

Awesome team of workers.

- Tom P.

"The Quality of the Roof is the Best"

I recommend them 100%.

- Sandra D.

"Very Efficient"

We are very pleased with our new roof.

- Debbie P.

"Amazing Company"

I am so happy with the finished product!

- Nathaniel B.
Factors Affecting Your Roof's Lifespan
A roof's lifespan is critical for homeowners, as it directly impacts a home's protection, value, and maintenance costs. Several factors contribute to how long a roof lasts, and understanding these variables can guide maintenance decisions and help residents plan for eventual replacements.
The factors impacting the longevity of a roof include:
Material: Lifespan varies by material: asphalt shingles (20-25 years), metal (50+ years), wood (30-40 years), slate/tile (100+ years), and synthetics (50+ years)
Climate: Sun, rain, snow, and wind affect a roof's durability. Intense sunlight, moisture, and harsh weather conditions can accelerate wear
Ventilation and maintenance: Adequate airflow and regular maintenance extend a roof's life by preventing moisture-related issues
Installation quality: Quality workmanship during installation contributes to longevity
Repairs: Timely repairs prevent small issues from becoming major problems, prolonging a roof's lifespan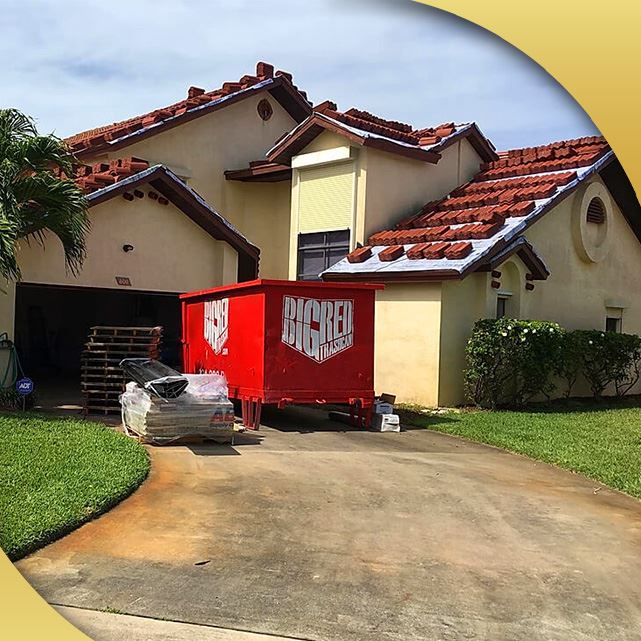 Contact Us Today
Send us a message or give us a call to see how we can help.
Common Roofing Issues & Effective Solutions
Addressing common roofing challenges requires expertise and attention to detail. Whether it's preventive maintenance or targeted repairs, a proactive approach to roofing issues contributes to a secure and comfortable home environment.
Some prevalent roofing issues and expert strategies employed to tackle them include:
Leak detection and repair: Roof leaks are a widespread concern that can lead to water damage and compromise a home's structure. Employing advanced techniques, experienced technicians can accurately locate leaks and apply meticulous repair methods. Utilizing high-quality materials, they create a watertight seal to prevent further deterioration and potential mold growth.
Storm damage restoration: Storms and extreme weather can cause damage ranging from lifted shingles to more extensive structural issues. Swift assessments and repairs are essential to restoring a roof's integrity. Thorough inspections identify damaged components, and reinforcement of vulnerable areas ensures the roof is prepared for future weather events.
Roof material deterioration: Over time, roofing materials degrade due to exposure to the elements. Tailored solutions based on specific roofing materials, whether asphalt shingles, metal, or tile, can address wear and tear. Experts assess the condition and recommend appropriate repair or replacement options. Using high-quality materials and skilled craftsmanship restores the roof's integrity and extends its lifespan.
Improper installation and design: Issues arising from improper installation or design flaws can compromise a roof's performance. Proper installation is crucial to prevent problems such as uneven shingle placement or inadequate flashing. Skilled professionals ensure that every aspect of installation and design adheres to industry standards, focusing on meticulous details to prevent potential pitfalls.
Have questions about your roof's condition or need advice on maintenance? Call Due East Construction & Roofing at (239) 932-4226 for expert guidance from our Cape Coral roofing contractors.